Dealing with your household and commercial waste is definitely not a simple task, especially when your junk and waste materials come on a large scale. This is where we can help you here at Boise Dumpster Rentals HQ.
Most Affordable Dumpster Rates 🤑
No Hidden Fees 😏
Same Day Delivery Service 😀
Dumpsters Available in Different Sizes 😀
Customer Satisfaction Guaranteed 🤠
Call us Today at 208-314-3119 for a Quote! ☎
We can assist people like you conveniently remove their waste materials from their home or commercial locations. You throw all of it in the dumpster container we provide, we haul it away for you, and it is gone for good. That's it! Are you ready to get your junk away?
Call now 208-314-3119 for a free quote!
We pride ourselves for providing personal quality junk collection services which lets us develop a strong and long-term relationship with our customers. If you have any question about our company, call our hotline and talk to our courteous, professional and prompt customer care personnel.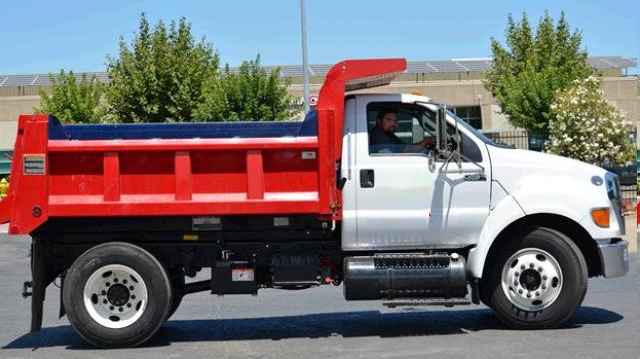 Here at Boise Dumpster Rentals HQ, we are committed to the preservation of our planet. It is one of our missions as a waste management and recycling provider to help reduce the quantity of waste output and to direct that waste where it belongs. We only have one planet. Let us put all our efforts for a cleaner, safer and healthier environment for the generations to come.
Waste disposal does not have to be so taxing and stressful. With our extensive experience of over two decades in managing customer waste materials, we can handle any type of litter you need removed! Call us today and allow us to learn about your waste disposal needs.
Our friendly staff and crew are experienced in providing the best disposal solutions to all our clients in Idaho. Since we can tailor our dumpsters to our customers' needs however big or small they are, we are very eager to hear from you.
You can reach us at 208-314-3119 now and we will handle your job, whether it is a small or large project.
Why choose us for your junk disposal needs?
We are a leading waste management company operating from Boise, ID. It is our vision to help us all in a cleaner and healthier environment. In addition we highly value the safety of our customers and their assets. We are a fully insured company and we are proud to offer more than just the basic roll-off dumpster needs. On top of offering flexible dumpster sizes, our scheduling is a breeze. We allow same-day delivery services and we also operate even on the weekends.
Once every detail is finalized with you, we will have a specialist assigned to your area who will be your single point of contact. This means you will not be talking to multiple people whenever you want your dumpster delivered or hauled.
Our drivers will deliver the dumpster unit at your location at the right time.
If you wish to change your delivery schedule or if there are changes that require some action from us, simply call your point of contact and he/she will assist you.
Whether it be a large-scale commercial development or a small construction project, we are the specialist you need when it comes to renting the best roll-off dumpster containers. We can advise you on the proper dumpster type, size and placement to ensure that the unit help your job site stay safer, cleaner and more efficient.
Here are three more reasons to use our dumpster rental services.
We Operate Locally – Boise Dumpster Rentals HQ is a local company proudly servicing Boise and the nearby locations throughout the state of Idaho.
We Provide Reliable Services – Whether you need a one-day dumpster rental, or you require a unit that you can use for the entire year, you can count on our company to provide this service to you. We promise to uphold our reputation for flexibility, reliability and unprecedented care for our customers.
Our Dumpster Are Built To Last – Our dumpsters are made out of high-grade industrial steel, and you can choose your dumpster size from our variety of selections to accommodate your commercial or residential needs.
We have been working hard in the waste management business for decades and we take pride in each and every cleaning project we take on. Our company has the manpower, equipment, inventory and the experience to provide you with the best waste management and trash removal services there is in Boise.

Here are some of the things that you can use our dumpsters for:
Home junk and old items
Household cleanout
Construction waste materials
Roof shingles
Garden or landscaping vegetal waste
If you have any other types of waste that need handling away, please talk to your point of contact in our office as there are specific dumpsters for different kinds of wastes. Hazardous wastes are also subject to approval.
As soon as we deliver the recyclable trash to the recycling plant, and the rest of the trash to the landfill, we will immediately replace your rental with a clean dumpster unit.
Are a Boise Homeowner?
Hoarding got the better of you? Renovating your house? Doing a major clean-out? You can get rid of your junk fast by hiring our services. It does not matter how much waste materials you want to get rid of, we can take care of it for you.
Are you a Boise roofing contractor?
We have worked with many local roofers and are well known in the ID community. We can ensure that your client's driveway will be protected, in and out. We deliver and remove the dumpster fast and we also do VIP cleanup.
Are you a Boise Contractor?
Do not let unprofessional waste management services stand in the way of a job well done. Hire us and we will make sure that we can make your job easier. We have worked with hundreds of contractors and know how to operate with you efficiently.
Are you throwing out hazardous waste?
We are licensed to handle hazardous materials. Please call us for this specific service and we are very happy to assist you in this regard.
Call now 208-314-3119 for a free quote!
Dumpster Sizes
10-yard rolloff dumpster containers
These dumpsters are approximately 6ft wide x 12 ft Long x 3 ft high.
That 10 yard dumpster is a perfect choice when you have limited waste to discard from your property or business. The 10-yard dumpster is transported by a smaller truck. Its footprint is lighter than most dumpsters available. This is recommended for garage cleanout and attic projects, a small landscapping job, dirt, compost or scrap disposal.
20-yard rolloff dumpster containers
These are approximately 8 ft wide x 24 ft Long x 5 ft high.
A 20-yard roll off dumpster rental best fits special projects where space is rather tight. 20-yard dumpsters are frequently used by household owners and contractors in Idaho who are currently working on a small to medium scale renovation or various house repairs, junk removal, landscaping jobs, kitchen remodel or renovation, backyard cleanout and roofing work.
30-yard rolloff dumpster containers
These dumpsters are approximately 8 ft wide x 24 ft Long x 6 ft high.
This dumpster size is best when you are dealing with a more sizable project, but it's not possible for you to get a dumpster that consumes too much space at your project site either. If you are working in Boise on a real large-scale remodeling or renovation project, furniture, carpet or cabinet disposal, then this size of dumpster rental will get the job done perfectly.
At times, just a little more room is what you need to complete your project. Renting a 30 yard dumpster is a wise choice for you, and it will guarantee that you have a dumpster with sufficient room for a backyard remodeling or a home cleanup project.
40-yard rolloff dumpster containers
These are approximately 8 ft wide x 22 ft Long x 8 ft high.
If you are working on a big job in ID and you believe that you should have a maximum amount of waste removal space required, this 40 yard dumpster rental is the best size to pick. This roll-off dumpster size is able to handle a full house cleanout or it can dispose of the debris accumulated from an extensive remodeling project. It can even carry trees or the construction debris from a bathroom remodeling project.
If you are interested in hiring us, pre-set service dates can be scheduled in advance. However we understand that not all waste-related problems can be scheduled early on. Note that we also provide same day delivery for rolloff dumpster rentals. In case all units are booked, we guarantee one to two business days of delivery at most.
We are a company dedicated to providing the most comprehensive recycling and waste management services available in Idaho. Exceeding our customers' highest expectations has always been our main goal as a junk removal and recycling company. We have the industry knowledge and experience to build the best client-customer relationship possible. Furthermore we always provide the highest level of service at the most competitive price you will ever find in Boise.
So if you need scheduling a few bins or a rolloff dumpster rental near me to dispose of your refuse, call 208-314-3119 now and all your questions will be answered promptly. It does not matter if it is restaurant litter, metal items, backyard debris even trees, furniture, cabinets or carpet items, bricks, electronics, domestic appliances, roofing waste, compost or scrap, we will take it all for you.
We Provide Service To the Following Cities in the Boise area: Garden City, Meridian, Eagle, Kuna, Nampa, Emmett, Caldwell, Mountain Home, Ontario, Payette, Weiser, Hailey, Jerome, Baker City, Twin Falls.
We Service The Following Zip Codes around Boise: 83702, 83703, 83704, 83705, 83706, 83708, 83709, 83712, 83713, 83714, 83716, 83720, 83722, 83724, 83725, 83726, 83728, 83729, 83732, 83735, 83756.